I've gathered some interesting and beautiful Easter egg ideas in my Pinterest basket just for you. Check out these unique egg dying kit alternatives for the upcoming Holiday.
I love these gold leafed eggs with their contrast between glamorously fancy and ruggedly imperfect. They shine like just unearthed gems. Perfect for hiding in the garden.
These chalkboard eggs are so fun and great for inspiring creativity. I love the idea of geometric shapes that can be wiped off and replaced with any number of beautiful designs.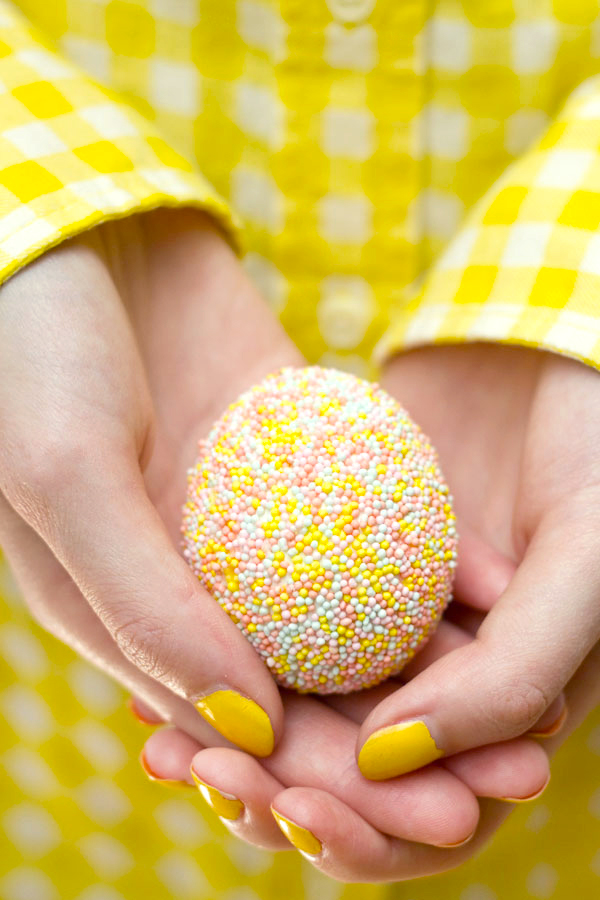 studiodiy.com
With the sudden popularity of Ciate caviar nail manicures, it only makes sense that the trend would make its way into other creative outlets. You can find the tiny microbeads to decorate your eggs in all sorts of colors at your local Craft Store or online from MarthaStewart.com
CountryLiving.com
These eggs are incredible little works of art and I hope to be able to recreate the intricate details of some of the patterns on my own. The art is done using pure silk fabrics with beautiful designs. I LOVE these.